"There have been full productions of my plays with other companies that involved less thought and care. I was delighted by the level of professionalism, intelligence, talent, dedication, and friendliness shown to me by everyone involved."
Writers-a-Go-Go
Writers-a-Go-Go was created to promote the works of our contemporary playwrights. A writer herself, Assistant Artistic Director Susane Lee developed W.A.G.G. with the desire to give voice and recognition to our living playwrights. W.A.G.G.'s yearly submission request solicits the finest plays among our emerging and experienced playwrights. W.A.G.G. works closely with the playwright, workshops the play, and includes the author in rehearsals and discussions with the actors as their play is developed.
We produce our annual readings in the informal setting of a bar. This non-traditional environment sets the stage for our actors to work, on their feet, among our audience, the bar patrons. This provides an up-close and intimate experience of this new work for the audience.
These plays are then considered for a fully mounted production within our five-play annual season.
Play Submissions
We ask for 15 pages of your work. On a separate page, please have the name of your play, your name and contact information, and a brief synopsis of your play. Since it is a blind submission, please keep your name off your play itself. Please keep a look-out on our Facebook pages in the Fall for our Submissions Request.
Email: [email protected]
Those chosen will be contacted in late January. Our W.A.G.G. workshop readings take place in April.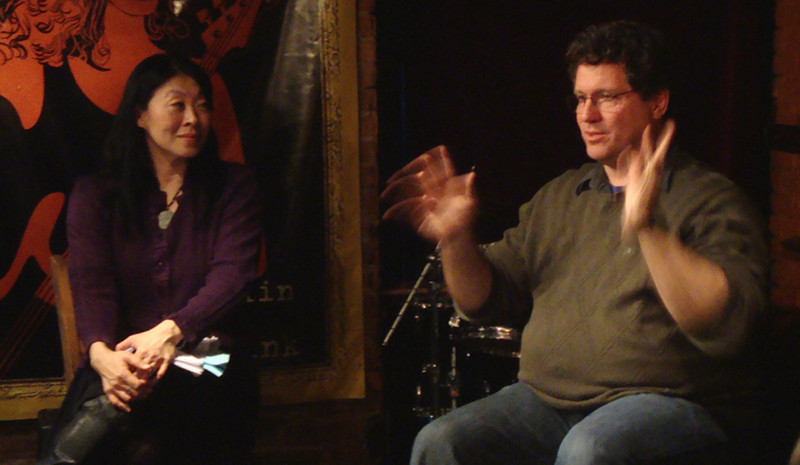 "They have a talented stable of actors, and the troupe raised the afternoon up from merely a 'staged reading' into real performance, providing me with a number of insights which I've been able to utilize in the latest draft of the script."
Previous Plays
The Last Disciple of Abraham
By Paul Dervis
September 2014
Sweet Morning
by Michael Menger
April 2014

Through Andrew's Eyes
by Oscar Cabrera
March 2013

Same River Twice
by Benjamin Elterman
May 2012

Emergency Room
& The Surprise Party
by Jeff Stolzer
May 2012

The Curmudgeon
by Judy Klass
March 2012

Hitler's Script
by Dan Fiorella
February 2012

Foolproof
by Joe Dixon
December 2011