Support Hudson Warehouse!
Make a tax-deductible donation.

Through Venmo:

Hudson-Warehouse

Through Paypal:

By Check:

Donors should make their checks payable to


"Hudson Warehouse"
Please mail check to:
Hudson Warehouse
Planetarium Station
P.O. Box 205
New York, NY 10024

White Knuckles Productions Inc. is a 501c3 company doing business as Hudson Warehouse, and your contributions are tax-deductible to the extent permitted by the law.



BEST OUTDOOR THEATER:
"Sure, Central Park had Anne Hathaway's star power, but something about Hudson Warehouse's 'Other Free Shakespeare in the Park' summer-​long series in Riverside Park won us over."
— L Magazine, August 2009
"
One of the greatest free cultural institutions in the city.
"
— NewYorkCentric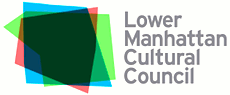 Hudson Warehouse's 14th Summer Season is made possible in part with public funds from the Lower Manhattan Cultural Council.
"
The music was a wind in the sail of this lovely production and the costumes and makeup, were just simply grand. As a fellow actor I admire your great work and on behalf of my wife Diana and myself, thank you, thank you for a splendid evening.
"
— Malachy McCourt